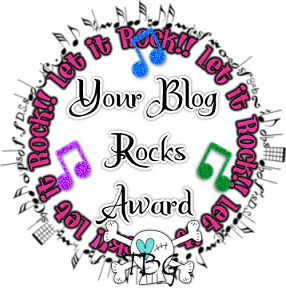 This award is to acknowledge Blogs that Rock!
If you know a blog that rocks and want to give them this award
then send them a message saying... "Your Blog Rocks"
Since I have accepted this award from Stef, I need to pass it on to
5 other people that I think their blogs rock.
Other than that, there are no rules to this award,
only that you send it to 5 people that you think deserve this award.
Make sure you leave them a message to let them know you think their blog rocks!
The 5 blogs I picked are listed below.....
Y'all rock ladies! I just love all of the designs y'all put out and thus, your blogs rock!